Ultrasonic Blind Cleaning - Nothing Can Compare!
Cleaning with sound waves in a soapy bath of specially formulated cleaning solutions!
Removes dirt, dust, grease, soot, smoke damage, nicotine, and pollen!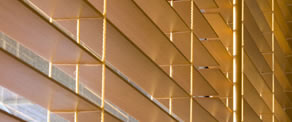 Blind Cleaning
We can remove layers of dirt and grime from any type of window blind with ultrasonic cleaning. We also offer same day take-down and re-hang service. Let us professionally clean your blinds!
Read more ›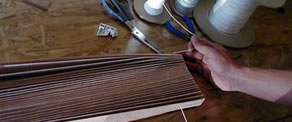 Blind Repair
Hang and Shine blind technicians carry a comprehensive assortment of parts and can repair most blinds right on site. 90% of blind repair is only restringing, but we are prepared for your individual needs!
Read more ›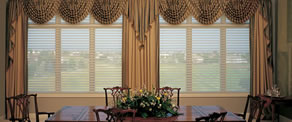 Custom Blinds & Installation
Looking for new blinds? Make Hang & Shine your first choice! We offer a wide array of blinds that are sure to fit your needs in the home or office. Contact us today to schedule a free on-site quote!
Read more ›
Learn more about Ultrasonic Blind Cleaning
We also offer the Ultrasonic Cleaning Method for your blinds. Ultrasonic cleaning not only cleans your blinds, but it also increases the life of all working mechanisms of the blinds. This allows your blinds to operate more efficiently day in and day out.
Hang and Shine specializes in cleaning Hunter Douglass™ brand Silhouettes, Luminettes, Duettes, Vingnettes, and most other window covering products.
We service locations throughout Erie , Niagara and Monroe Counties of Western New York including Amherst, Buffalo, Rochester, Hamburg, Orchard Park, West Seneca, East Aurora, Springville, Cheektowaga, Lancaster, Williamsville, Tonawanda, Kenmore, Lockport, Grand Island, Niagara Falls, Rochester and more!
Services we offer:
Ultrasonic Blind Cleaning
Custom Blinds
Blind Measurements
Blind Installation
Blind Repair
Free Quote New Blinds
Free Quote Blind Cleaning
Hire us ›
Hang & Shine Blind Cleaning!
Ultrasonic Blind Cleaning - Sanitize, deodorize and restore luster and brightness to your blinds!